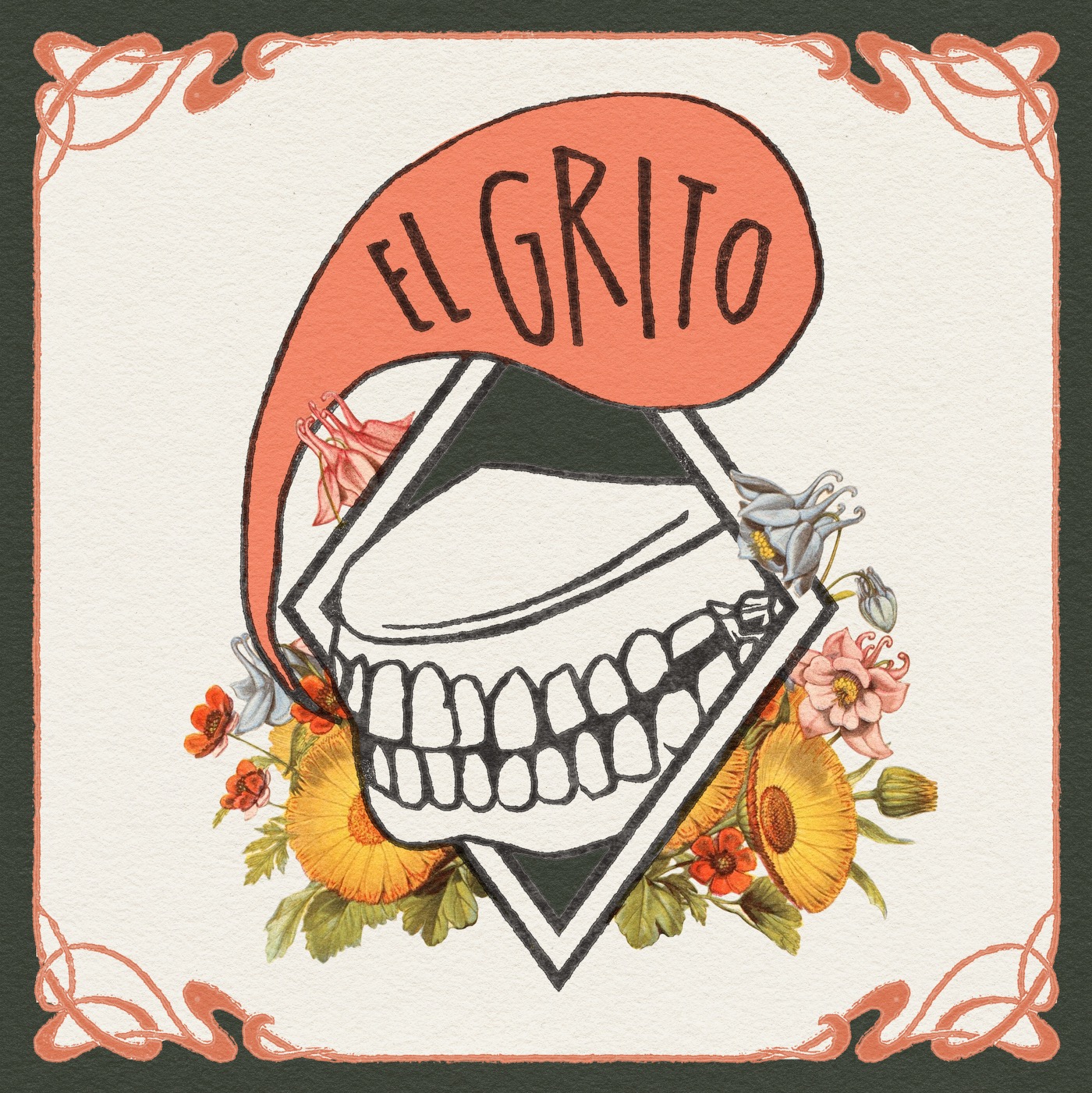 2019 called for oysters on the half shell and champagne.
2020 calls for tacos, mezcal, and a little scream therapy.
Who better to collaborate with than El Grito Taqueria. We know you missed your taco pop-ups, and we did too... We want to start 2021 with a bowl of Oaxacan-Pozole on the couch and a hangover. If you feel the same kind of way, order this meal.
The deadline to order is Wednesday the 30th at high-noon.
Pick up will be at Cadre on New Year's Eve from 4:00-9:00pm. Cocktails will be available during pick up and after if ya wanna hang out

Suckling Pig Taco
Braised Enos Farms Pork rubbed with Garlic and Chile Morita. Served with Mango Salsa and toasted Chile de Arbol sauce | $14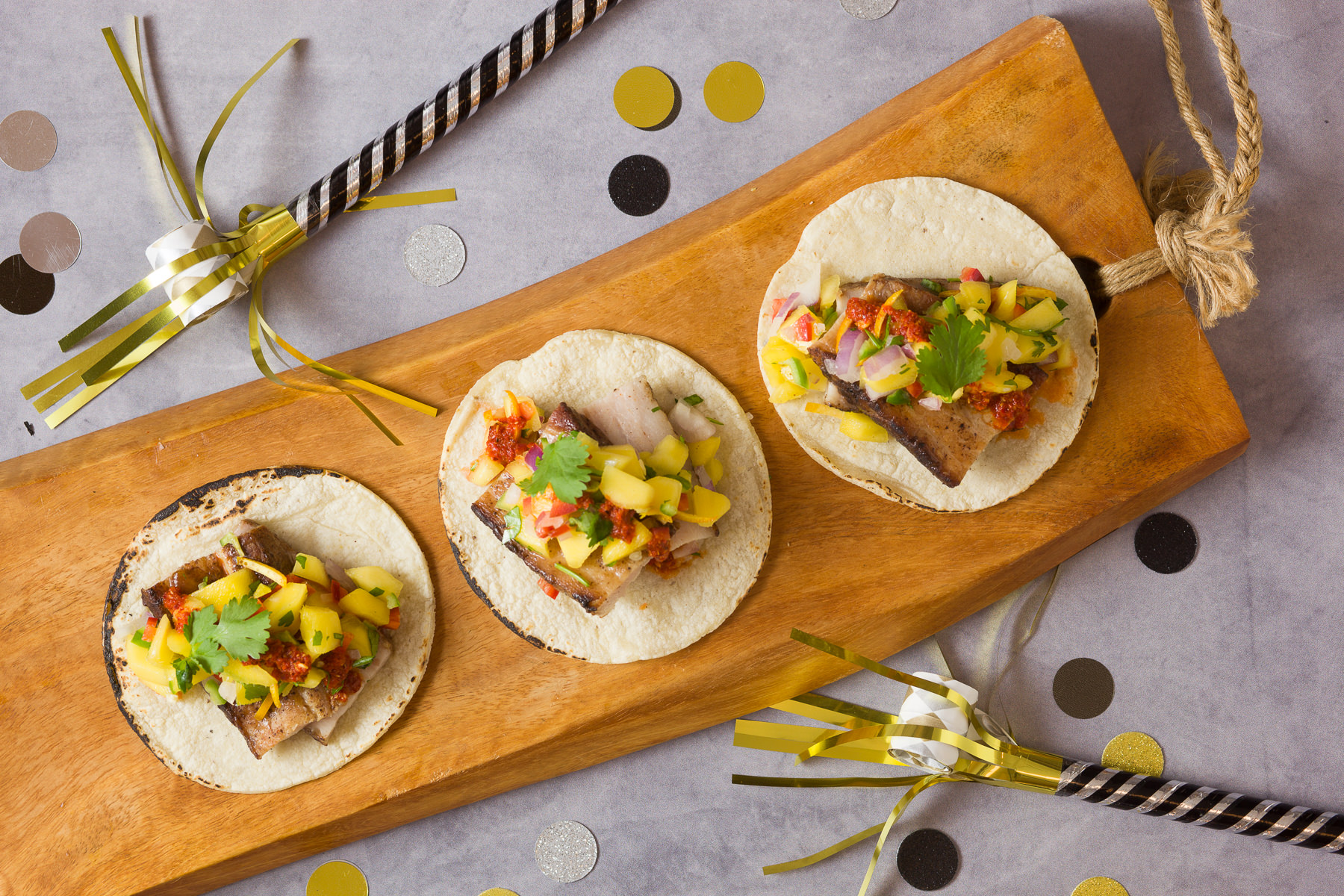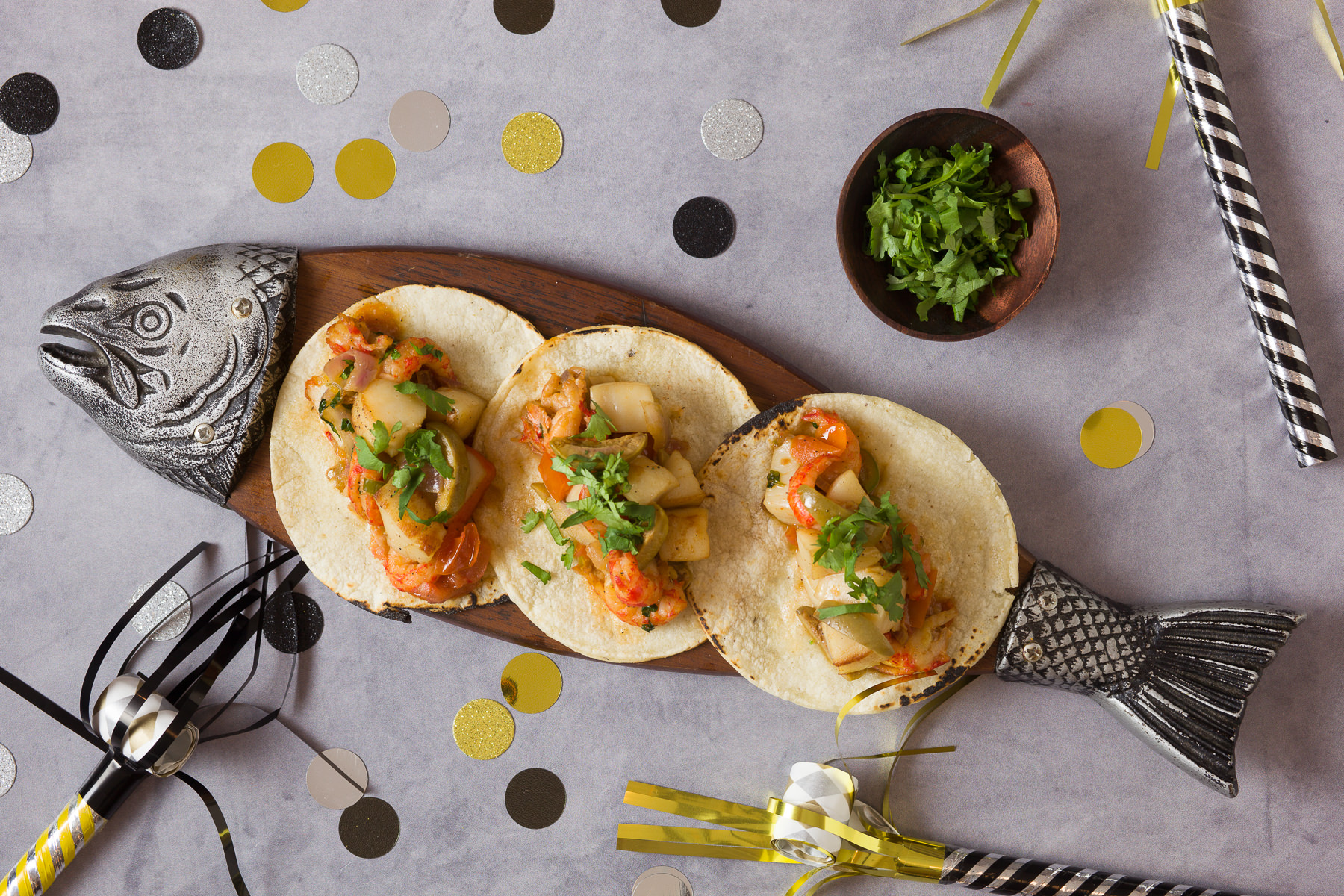 Scallop-Crawfish Taco
Scallop & Crawfish Taco prepared Vera-Cruzana Style with Tomato, Onion, Green Olive, Garlic, and Jalapeño. Topped with Cilantro | $15
Sweet Potato with Ancho-Orange Glaze Taco
Vegetarian taco made with Ancho Chile & Orange glazed roasted Sweet Potato, topped with house-made Crema, Crispy Leeks, Pepitas, and Cilantro | $12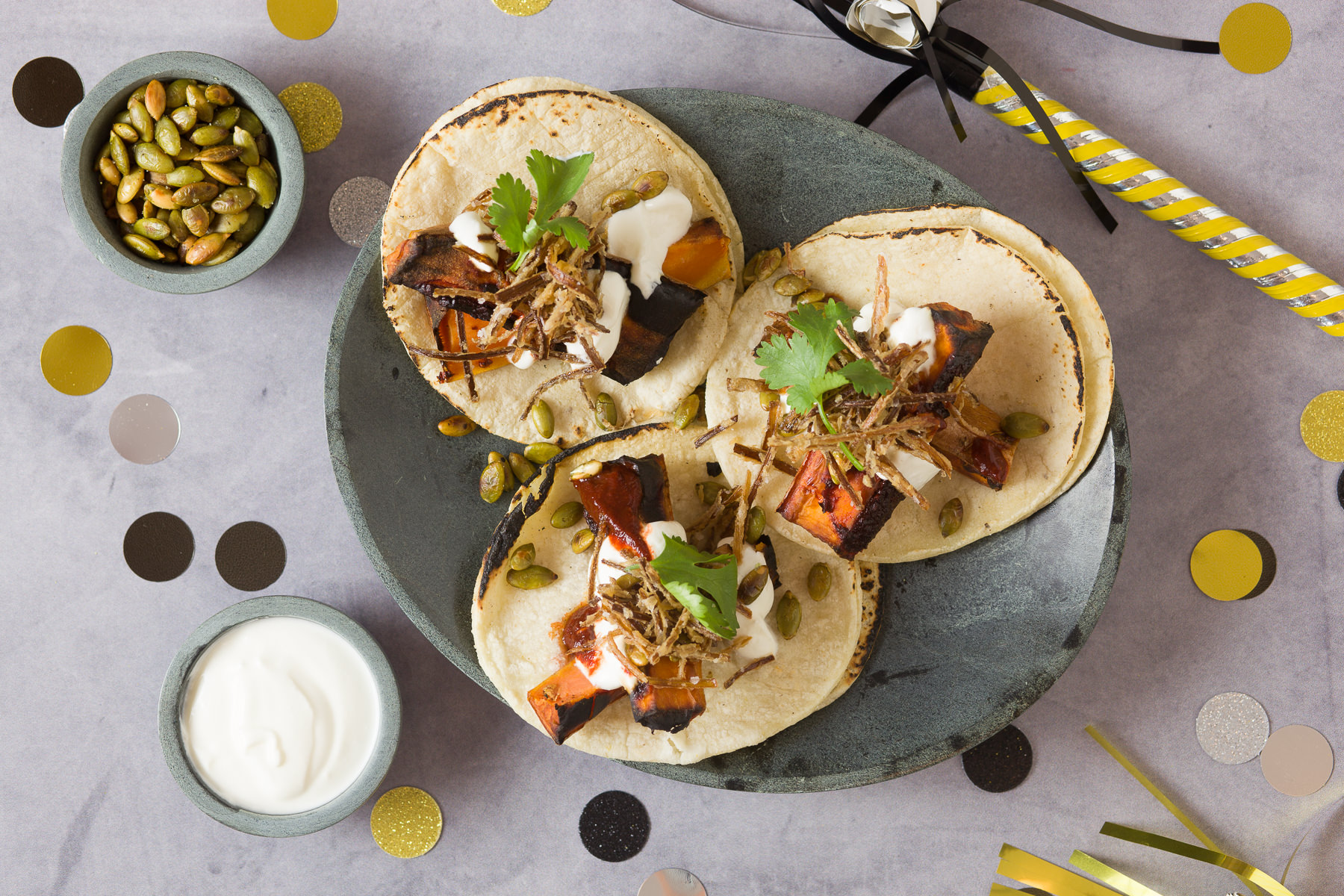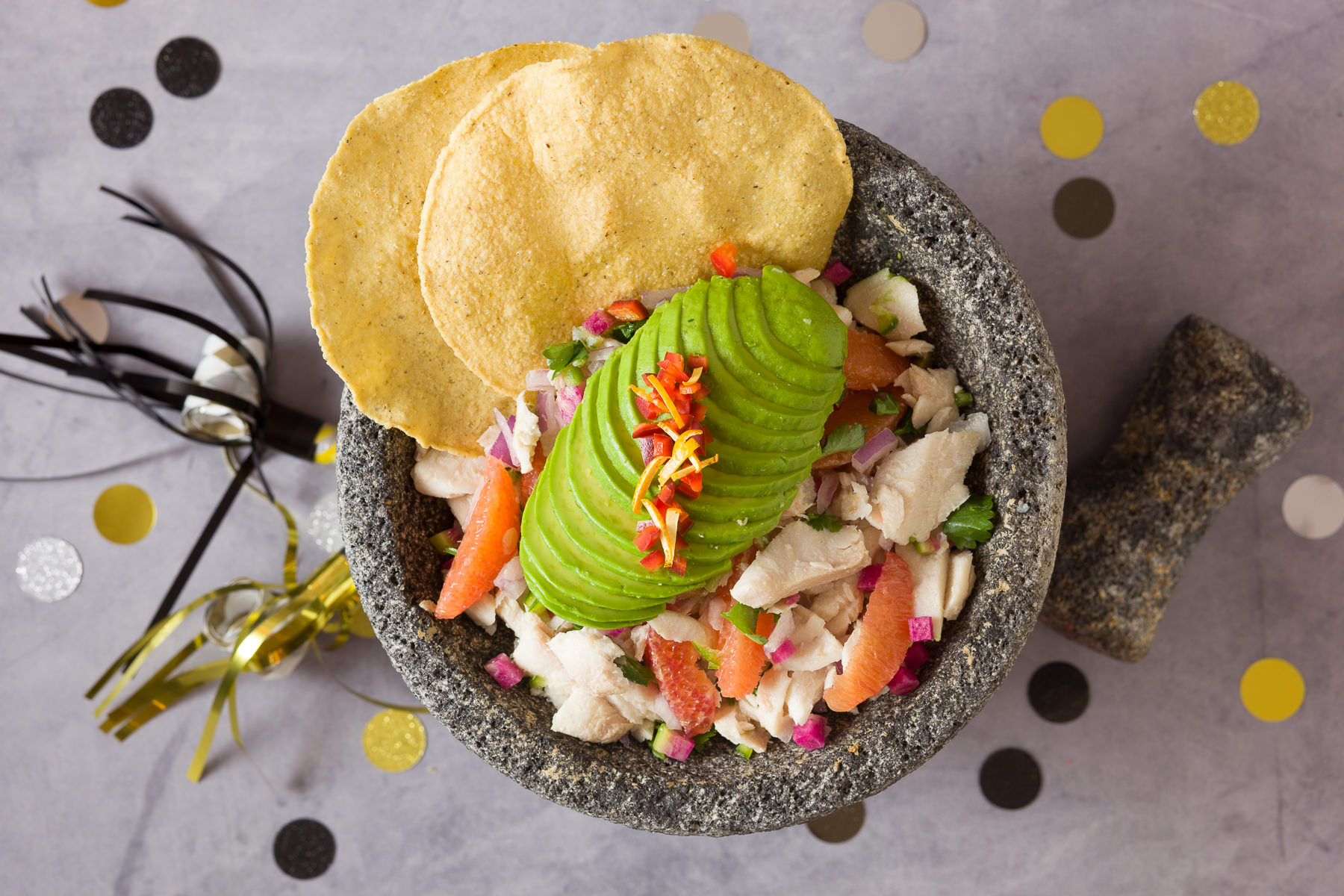 Whitefish Ceviche Tostada
Great Lakes Whitefish with Avocado, Tart Apple, White Onion, Serrano Peppers, then topped with Lime and Cilantro

| $13

Chorizo and Queso Stuffed Poblano Pepper
Two roasted Poblano Pepper halves stuffed with house-made Chorizo and Queso Oaxaca. Serves two people | $15
Overheard in Cadre's kitchen: "So it's a fancy jalapeño popper?... Nah, it but it is like a boujee stuffed pepper."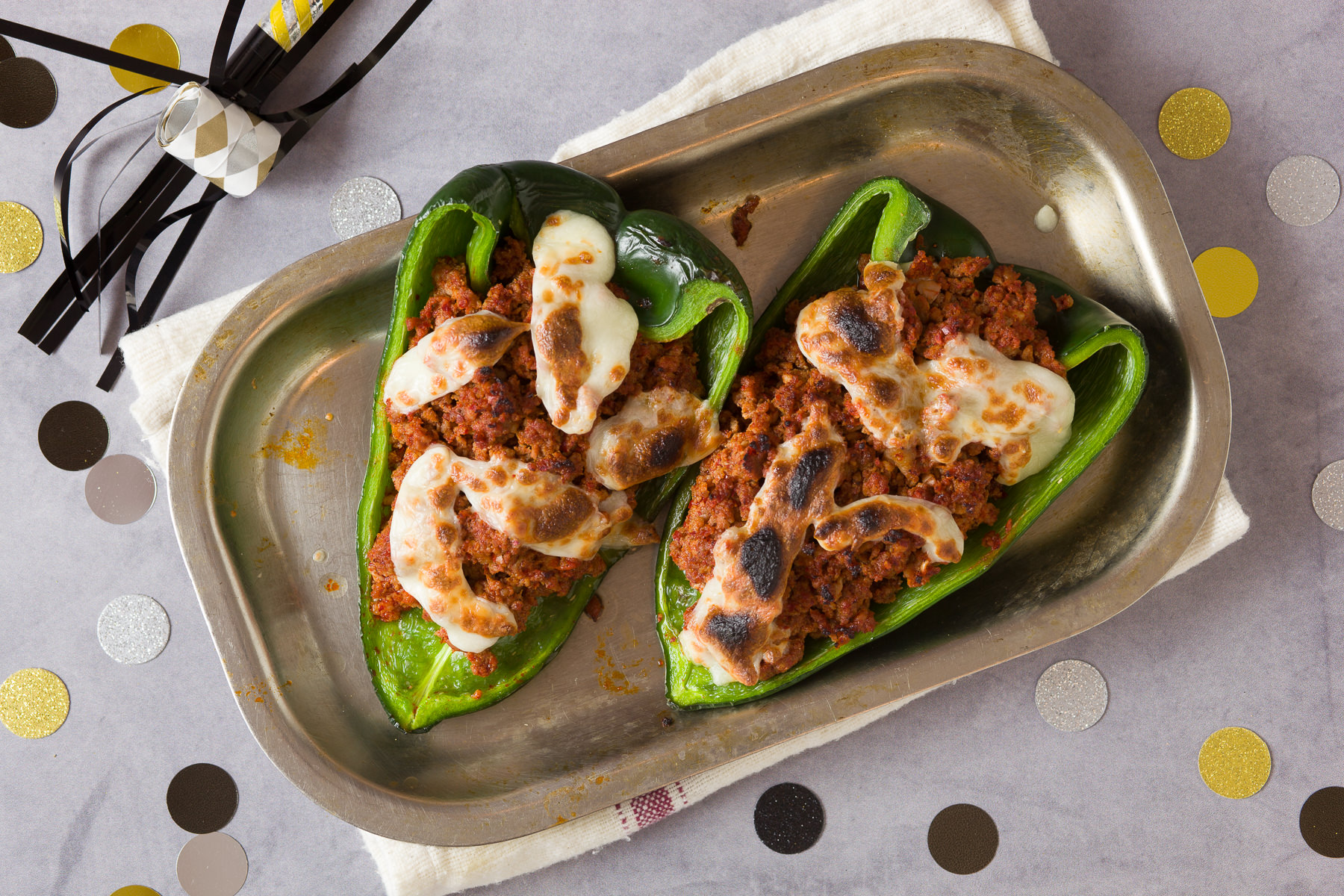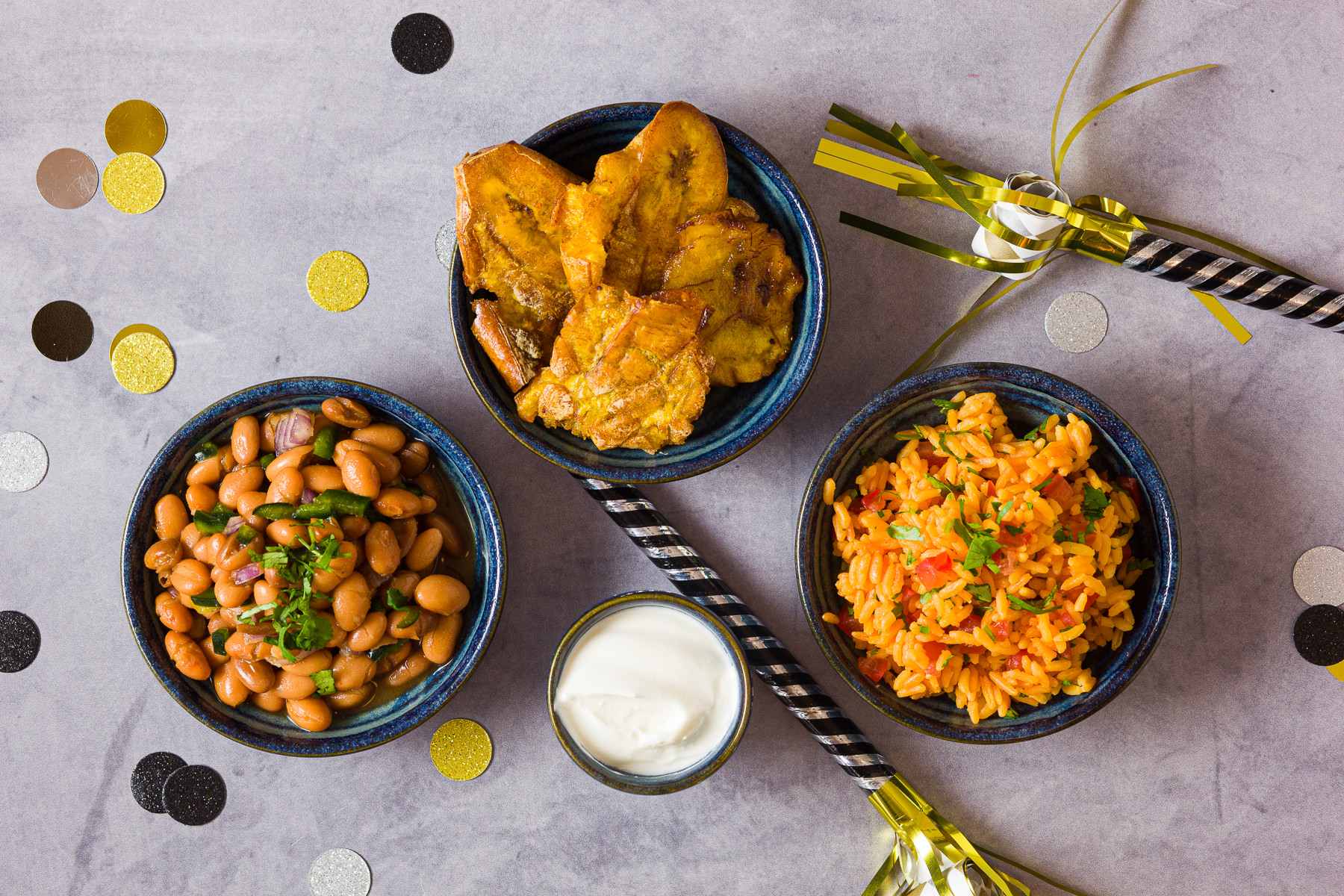 Trio of Sides
Make it a meal with a trio of sides for two people | $12
Fried Plantains with house-made Crema and Lime
Rice Sofrito: Lightly fried Rice with Tomato, Cilantro, and Annatto
Frijoles Barrachos Pasilla: Beer-braised Pinto Beans with Oregano
Chicharrones
House made Chicharrones with Valentina hot sauce | $20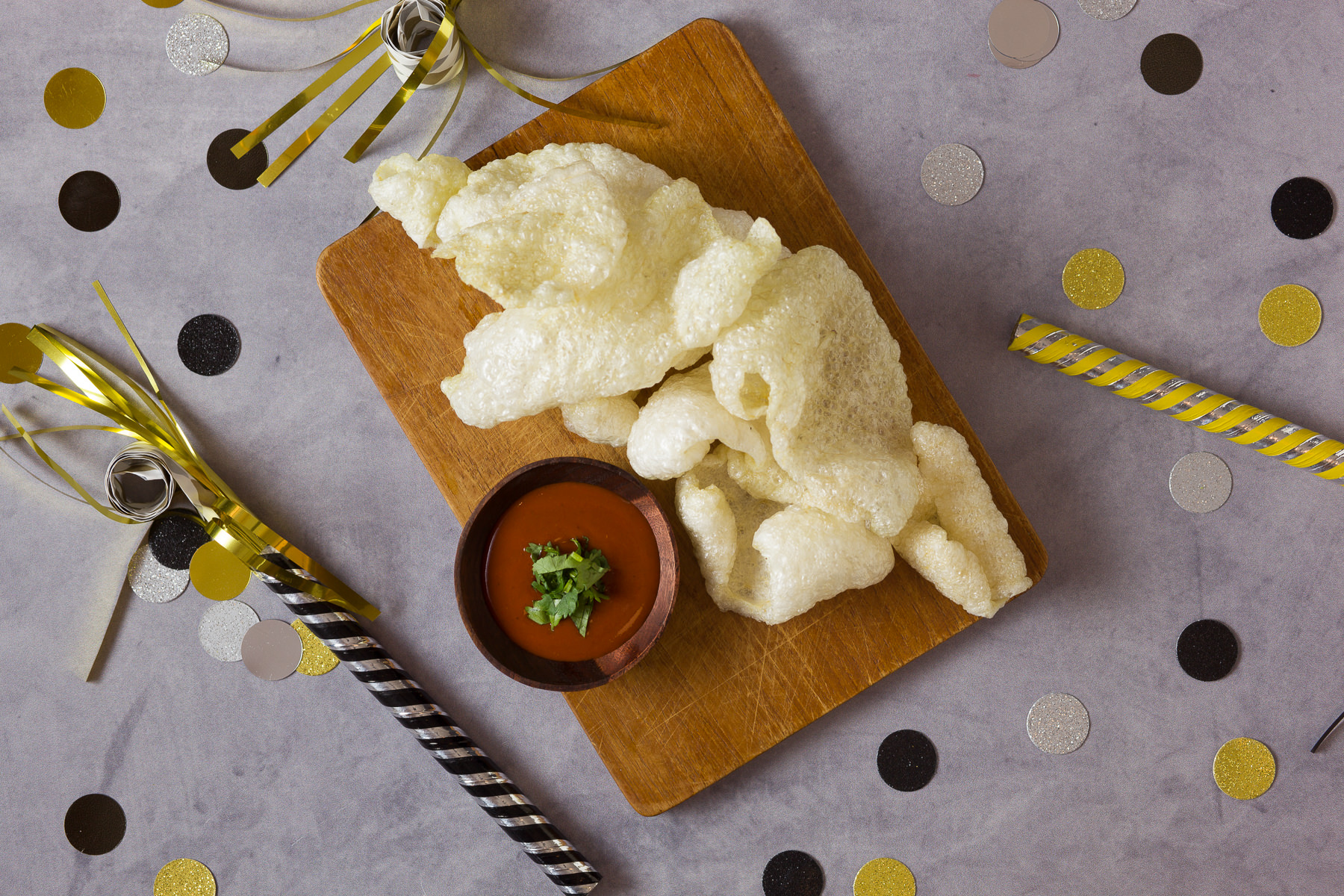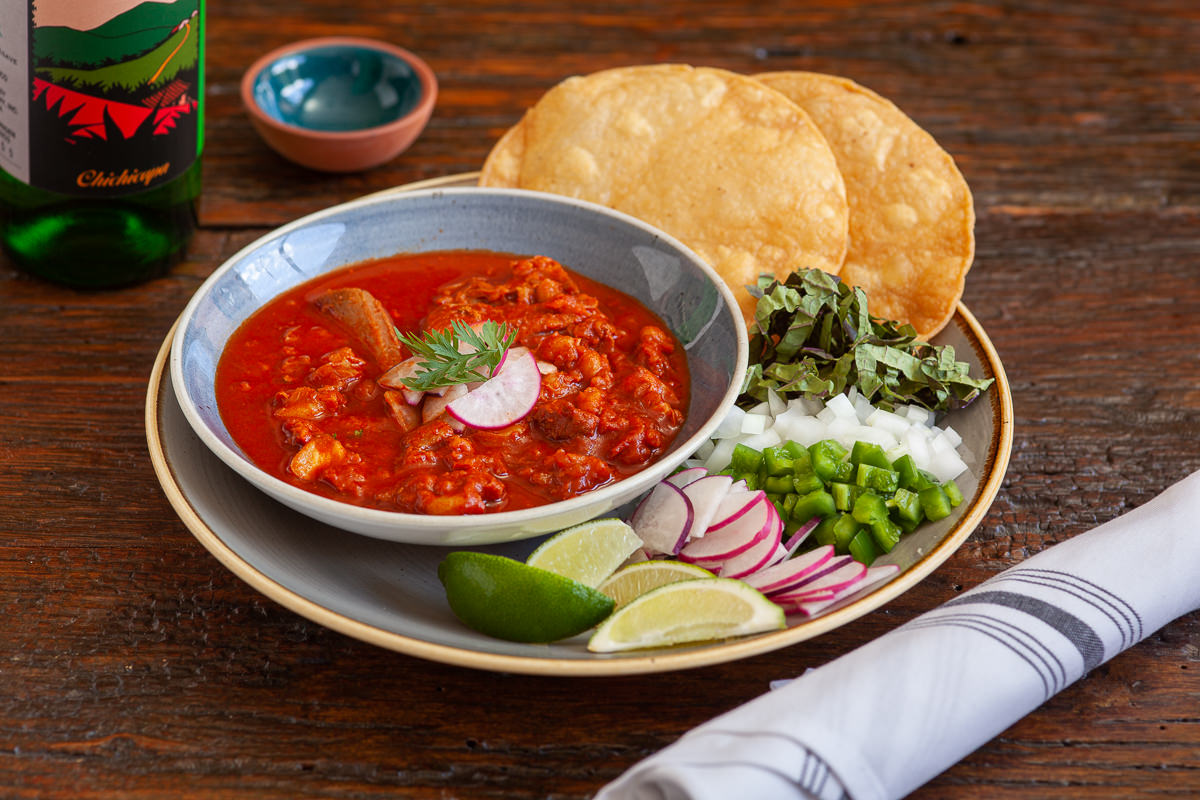 Emergency Hangover Meal
The real NYE tradition is Abuela prepping pozole for the inevitable New Year's Day brutal and debilitating hangover. We would never try to replace your grandma but we'll at least make sure you feel less like dying...
Evan's Oaxacan-style Pozole
Stew of pork shoulder, chocolate, and toasted pumpkin seeds in kombu stock | $12