Our travel plans may have been 86'd this year—#thanks2020—but Chef Evan is, once again, teaming up with multi-cultural local chefs to bring a series of globetrotting meals for Sunday dinner for the next several weeks.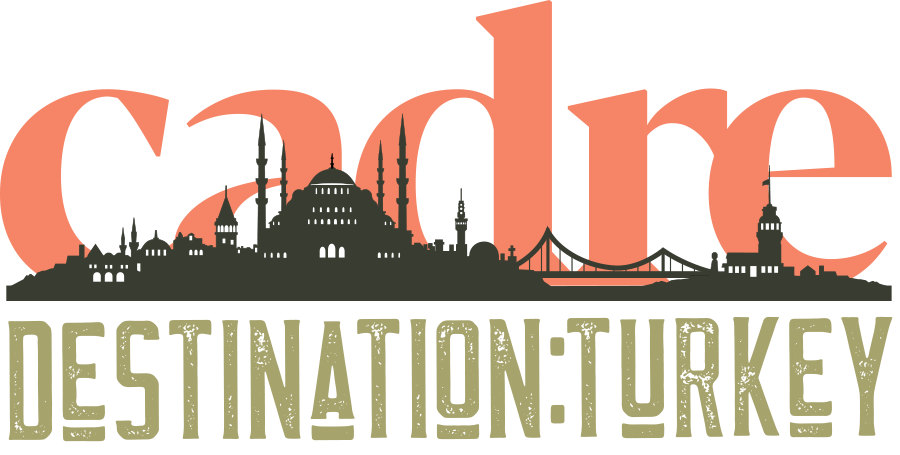 Chef Evan is teaming up again with well-traveled local chef Ed Chwae of Eat Smart Culinary Travel to bring a series of globetrotting meals for Sunday dinner each week.
This week we are again reminiscing over Turkish street food by making shish kabobs, olives with cardoon, hummus & pita, and basbousa cake.
Ed's father was an engineer and inventor with multiple patents, who immigrated to the United States with his mother in the late 1950's.
Living in rural Wisconsin without access to an Asian market, Ed's mother adapted her traditional family recipes to the ingredients available and in turn Ed developed a fascination with cooking, continuing to adapt and expand upon those recipes.
After retiring from a career in the tech industry, Ed turned to moonlighting as a chef, becoming a welcome nomad in Madison's kitchens while taking yearly culinary trips around the world.
When he's not cooking, traveling, or reinventing himself, Ed spends his time fishing and fixing vintage motorcycles. You can follow Ed on Instagram: @cheffasteddie.
Ed starting a 1973 Triumph Bonneville 750
Order your Sunday Dinner until 1pm on Sunday for pickup between 3pm and 7pm on Sunday. Meals are $16 per person.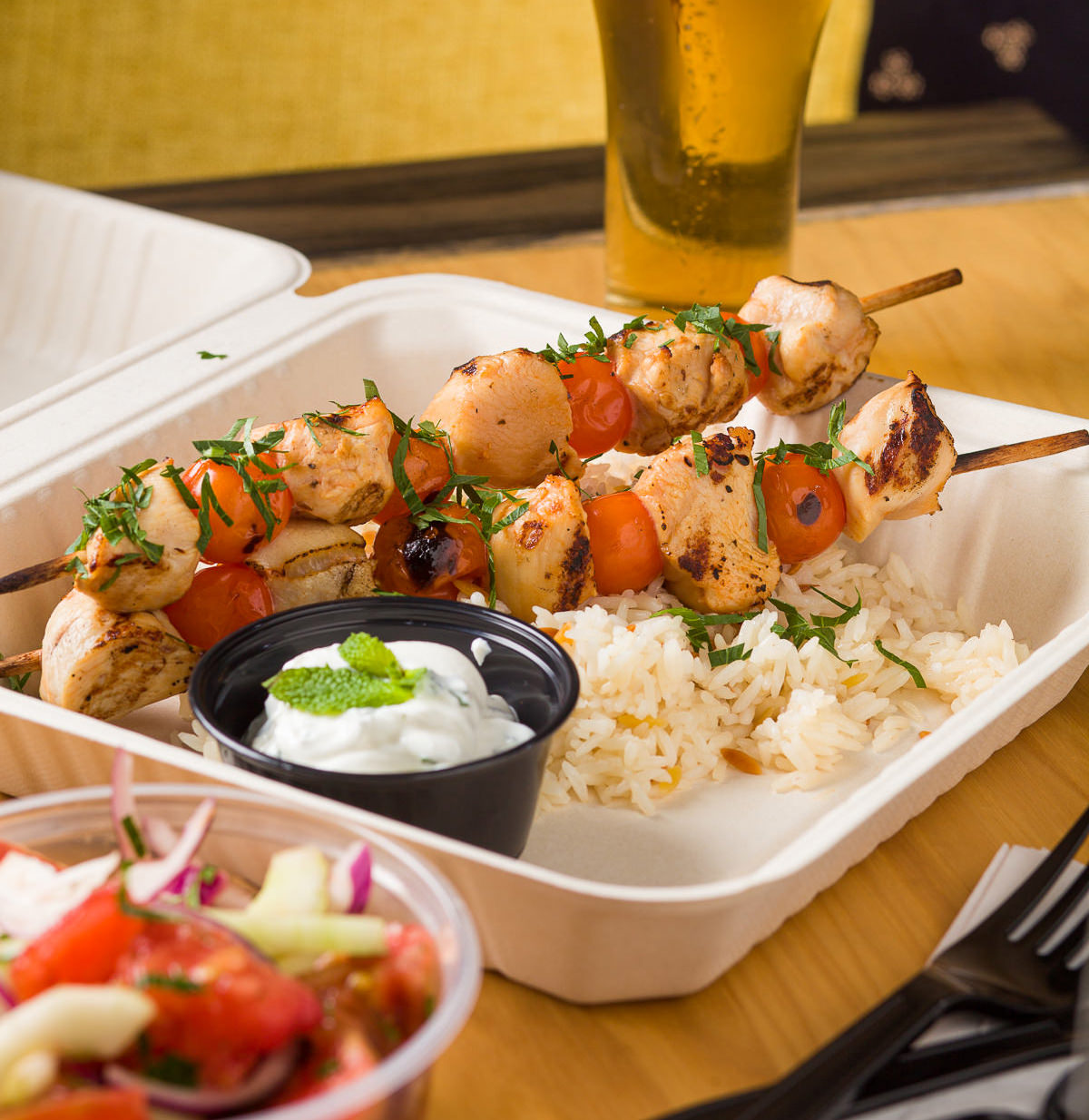 tavuk shish
Yogurt-marinated and seasoned, whole chicken thighs. Grilled and skewered with cherry tomatoes. Served with rice pilaf, pita, and choban salad.
vegetarian kabob
Yogurt-marinated, grilled cauliflower, and Vitruvian Farms mushrooms served on a skewer with cherry tomatoes. Served with rice pilaf, pita, and choban salad.
hummus with pita
Pureed chickpea and tahini, served with pita. 8oz serving. Gluten-free.
basbousa
Semolina flour cake, sweetened with a citrus-pomegranate syrup. Garnished with mascarpone quenelle and pistachios.
Contains nuts, dairy, and gluten.
The Pack are taking on the Saints. Kick-off is 7:20pm and we'll make sure you're ready.
We called an audible this week for our Destination dinners.
We're taking a detour to Titletown, USA for a tailgate takeout and chicken wing challenge with our three favorite Chefs: Ed Chwae, Marco Gonzalez, and Evan Dannells.
This meal is à la carte so order as much as you want. We've also got a selection of beers and a French cider loaded into growlers.
Order anytime between now and Sunday at 1pm for pickup between 3pm and 7pm on Sunday, September 27th.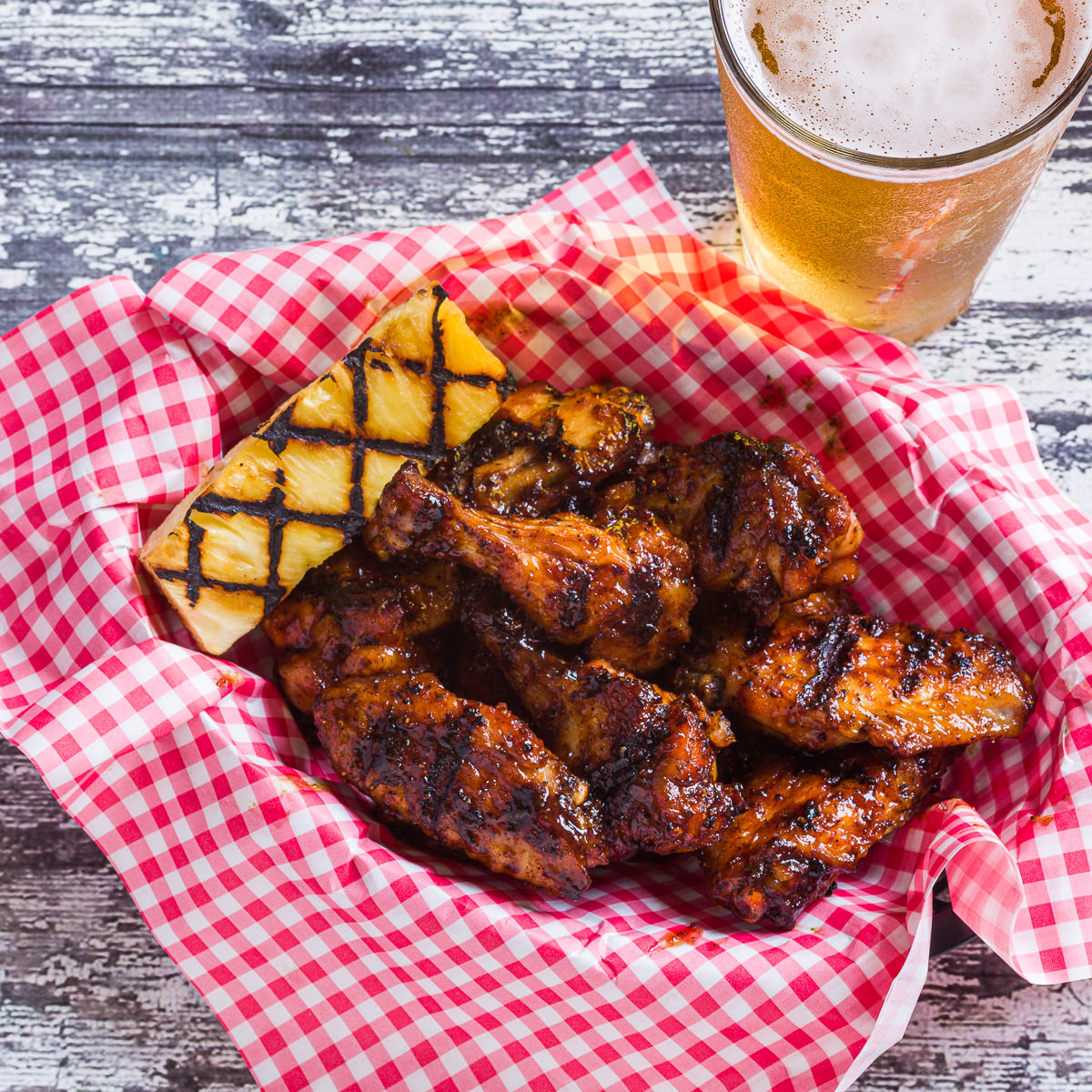 Marco's Parilla Piña-BBQ Wings
dry-brined in a secret spice blend, grilled, then tossed in pineapple-BBQ sauce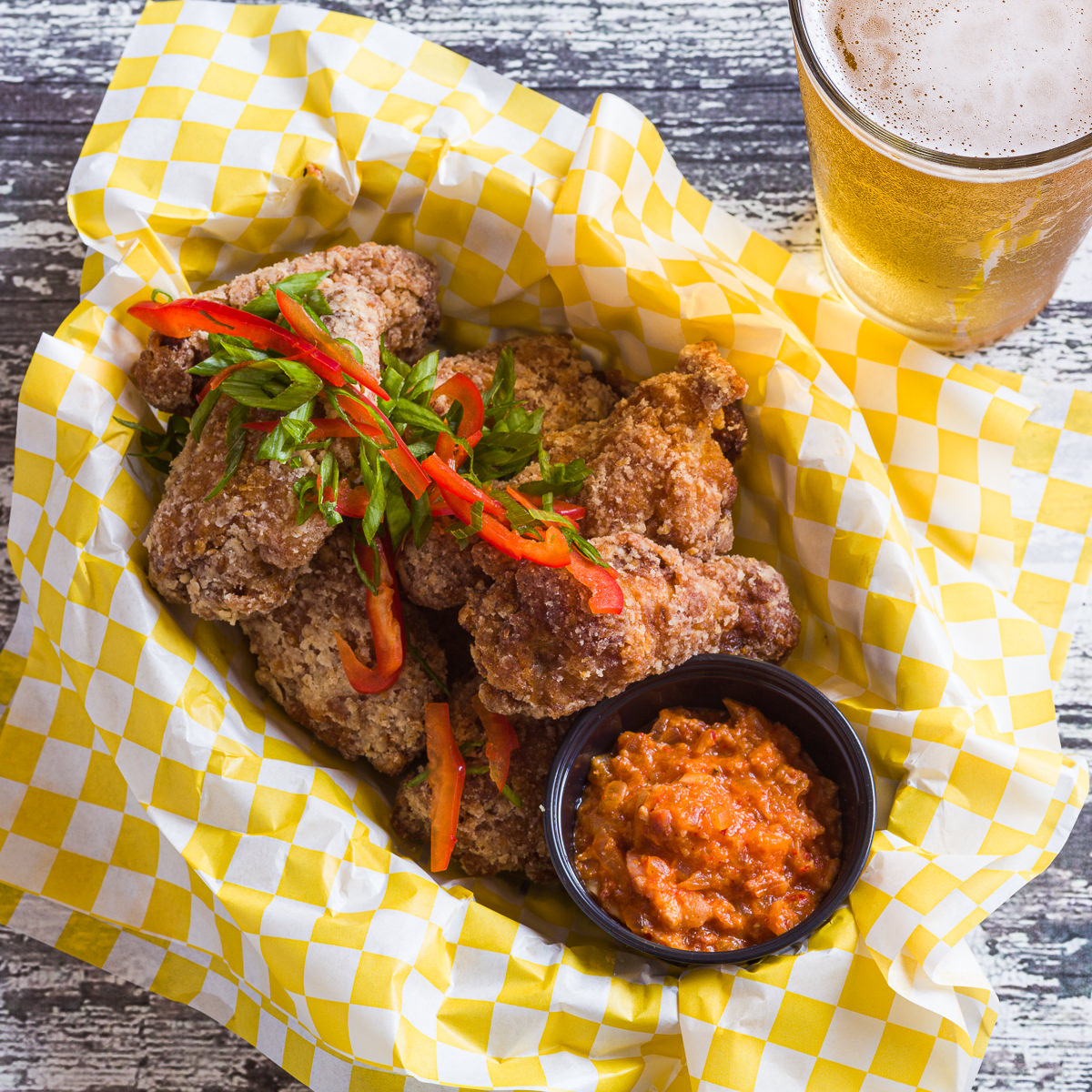 Ed's Danji Wings
marinated in a secret Korean spice blend with soy and vinegar then dipped in potato starch and double-fried. served with bacon-kimchi onion sauce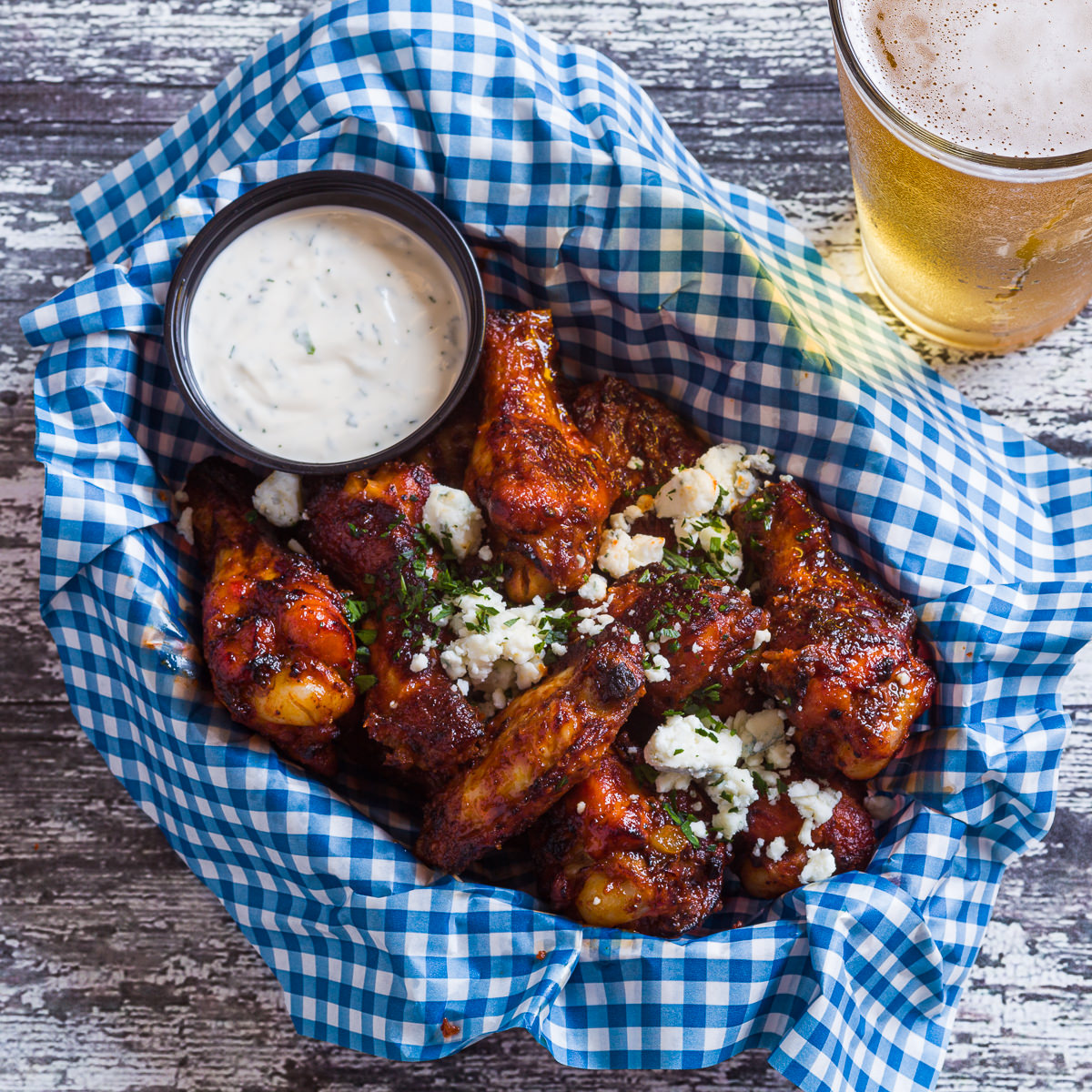 Evan's Icarus Wings
slow-fried wings tossed in fermented habanero "red hot" sauce. served with Roth Kase buttermilk blue cheese dressing and housemade dill pickles.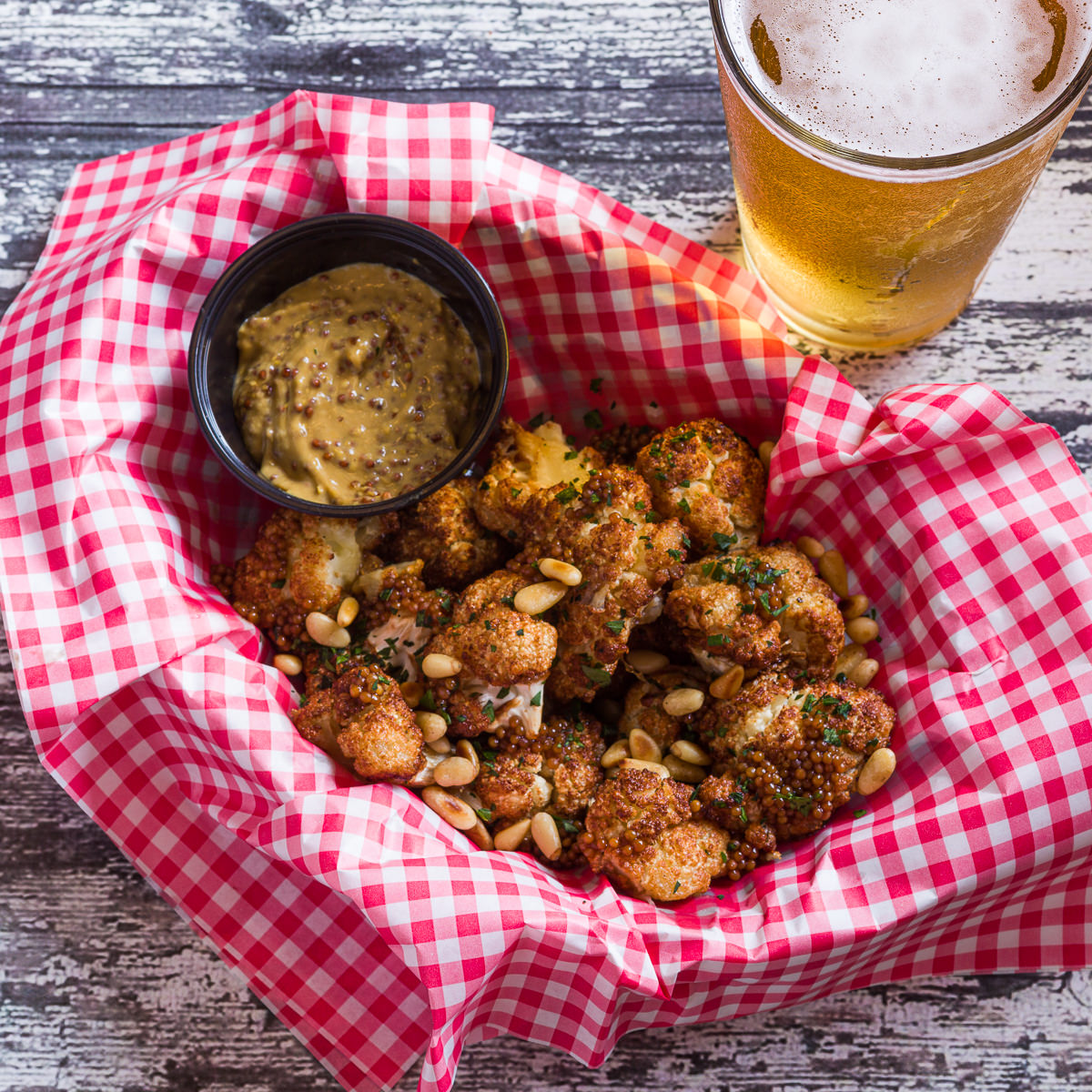 Kathy's Honey-Mustard Cauliflower
honey-glazed roasted cauliflower topped with parsley and pine nuts. served with dijon mustard sauce.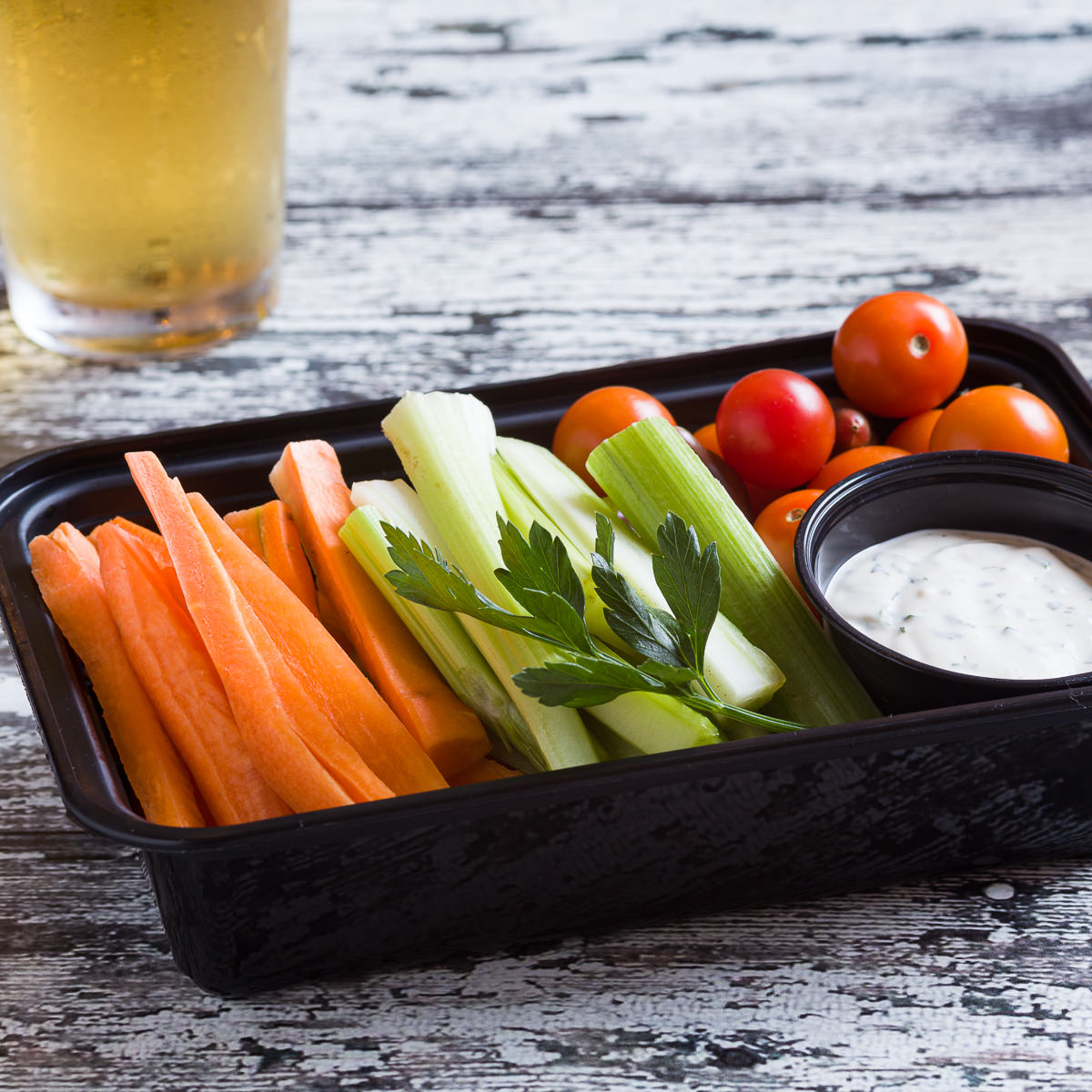 Crudités
Sliced rainbow carrot, celery, and cherry tomatoes with ranch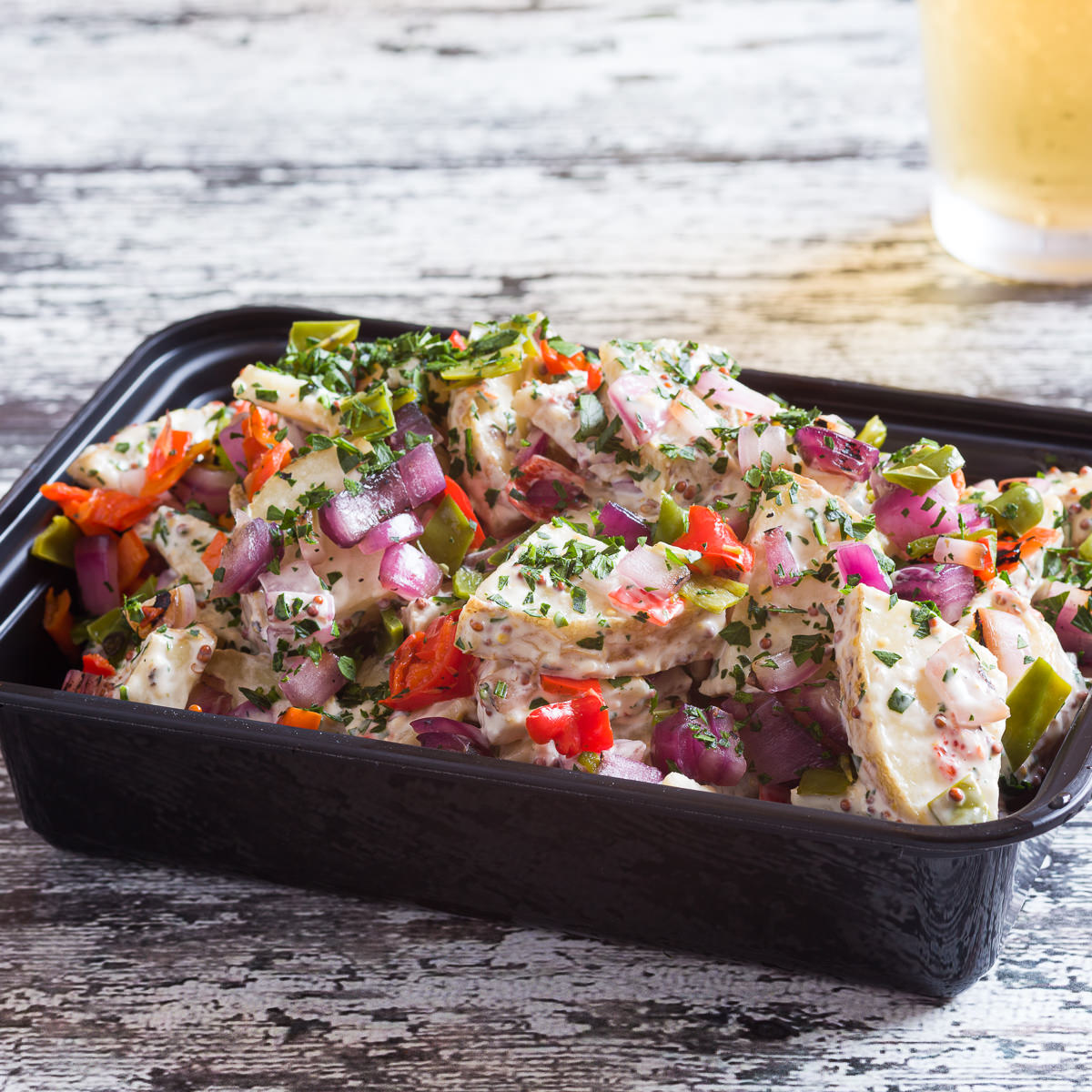 potato salad
potato salad with roasted shishito peppers, dijon mustard, grilled onion, fine herbes, mayonnaise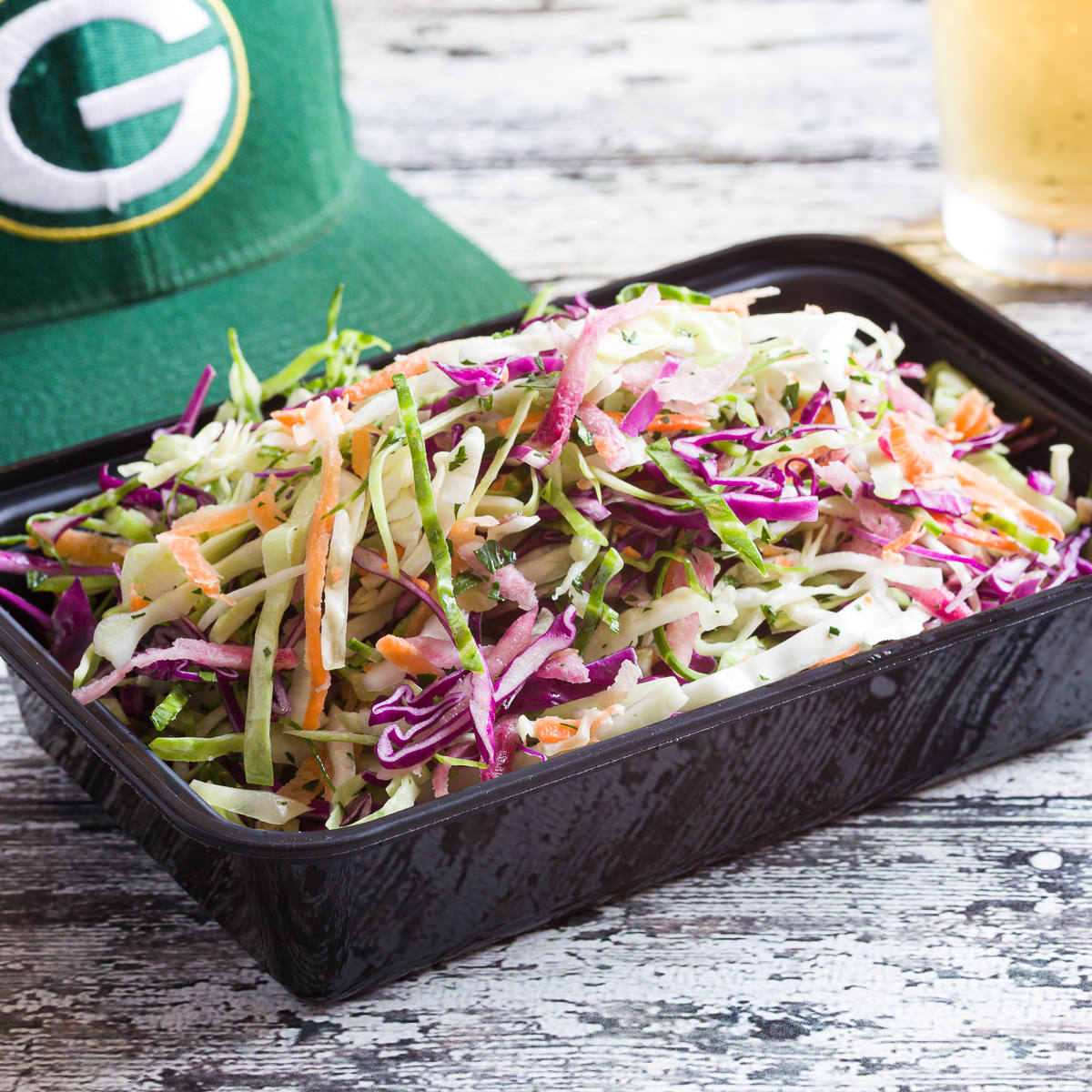 coleslaw
Calamansi vinegar, cabbage, carrot, beauty heart radish, parsley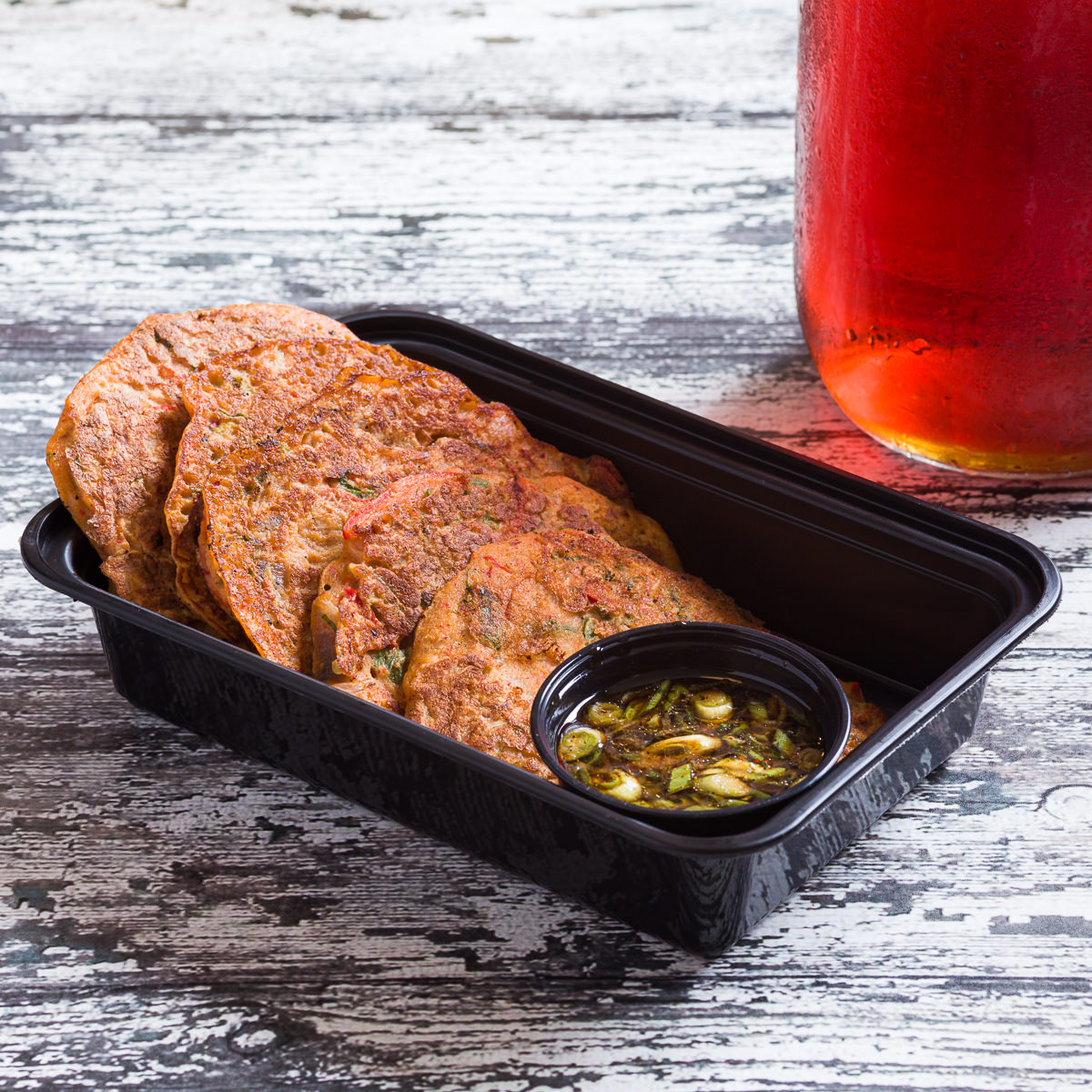 Bindae-tteok
Gluten-free pancake made with kimchi, korean pepper, and scallion. served with wonton dressing
growlers of beer
it wouldn't be football without the beer. we have a selection of beer in growlers as well as a French cider.
wine pairings
we're also raiding the cellar for a selection of suggested wine pairings. tasting notes are on the order page.