Our travel plans may have been 86'd this year—#thanks2020—but Chef Evan is, once again, teaming up with multi-cultural local chefs to bring a series of globetrotting meals for Sunday dinner for the next several weeks.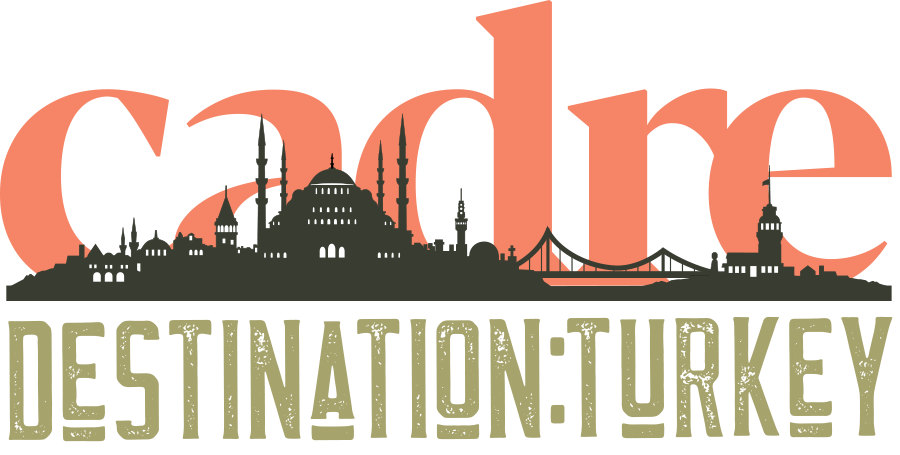 Chef Evan is teaming up again with well-traveled local chef Ed Chwae of Eat Smart Culinary Travel to bring a series of globetrotting meals for Sunday dinner each week.
This week we are again reminiscing over Turkish street food by making shish kabobs, olives with cardoon, hummus & pita, and basbousa cake.
Ed's father was an engineer and inventor with multiple patents, who immigrated to the United States with his mother in the late 1950's.
Living in rural Wisconsin without access to an Asian market, Ed's mother adapted her traditional family recipes to the ingredients available and in turn Ed developed a fascination with cooking, continuing to adapt and expand upon those recipes.
After retiring from a career in the tech industry, Ed turned to moonlighting as a chef, becoming a welcome nomad in Madison's kitchens while taking yearly culinary trips around the world.
When he's not cooking, traveling, or reinventing himself, Ed spends his time fishing and fixing vintage motorcycles. You can follow Ed on Instagram: @cheffasteddie.
Ed starting a 1973 Triumph Bonneville 750
Order your Sunday Dinner until 1pm on Sunday for pickup between 3pm and 7pm on Sunday.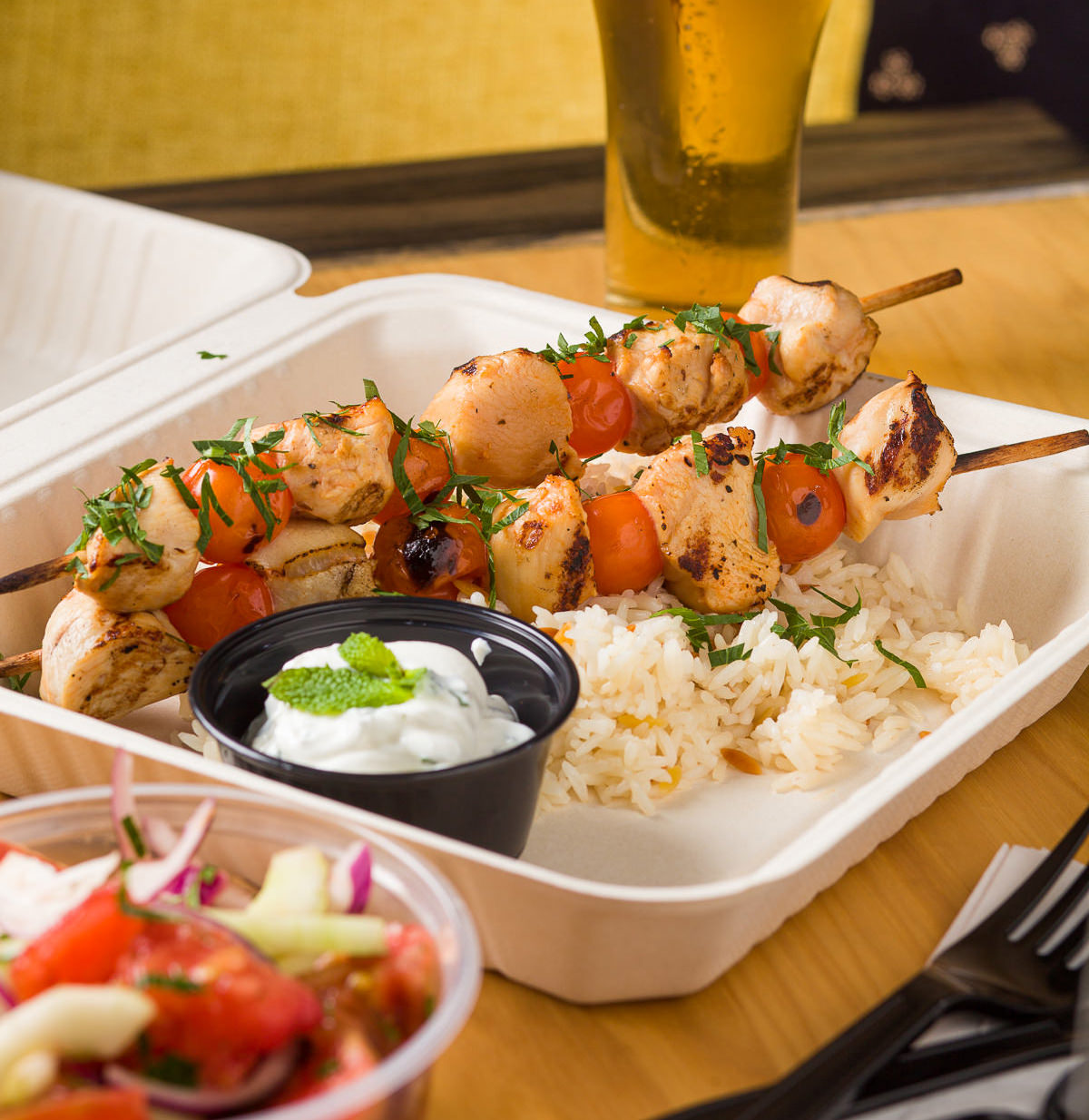 tavuk shish
Yogurt-marinated and seasoned, whole chicken thighs. Grilled and skewered with cherry tomatoes. Served with rice pilaf, pita, and choban salad.
vegetarian kabob
Yogurt-marinated, grilled cauliflower, and Vitruvian Farms mushrooms served on a skewer with cherry tomatoes. Served with rice pilaf, pita, and choban salad.
hummus with pita
Pureed chickpea and tahini, served with pita. 8oz serving. Gluten-free.
basbousa
Semolina flour cake, sweetened with a citrus-pomegranate syrup. Garnished with mascarpone quenelle and pistachios.
Contains nuts, dairy, and gluten.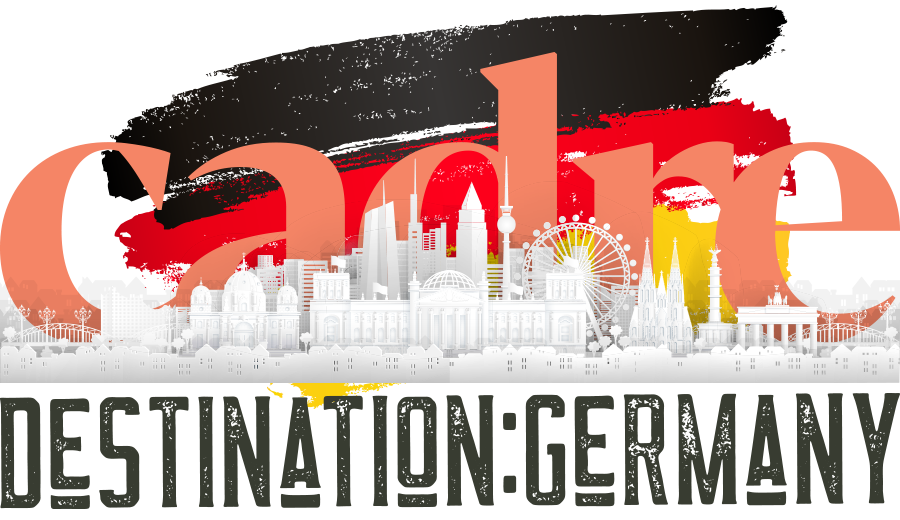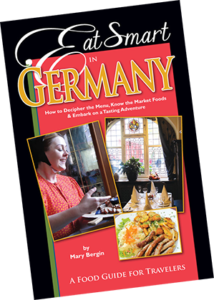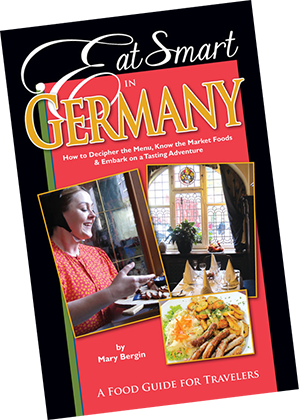 This week for Destination Germany, we will be doing a special collaboration using Eat Smart in Germany by Mary Bergin, as our primary source for recipes. Once again, we are teaming up with Chef Ed Chwae, a friend and executive chef for Eat Smart Culinary Travel.
All orders will include a complimentary copy of the guidebook (a $15 value).
Order anytime between now and Sunday at 1pm for contactless pickup between 3pm and 7pm on Sunday, November 8th.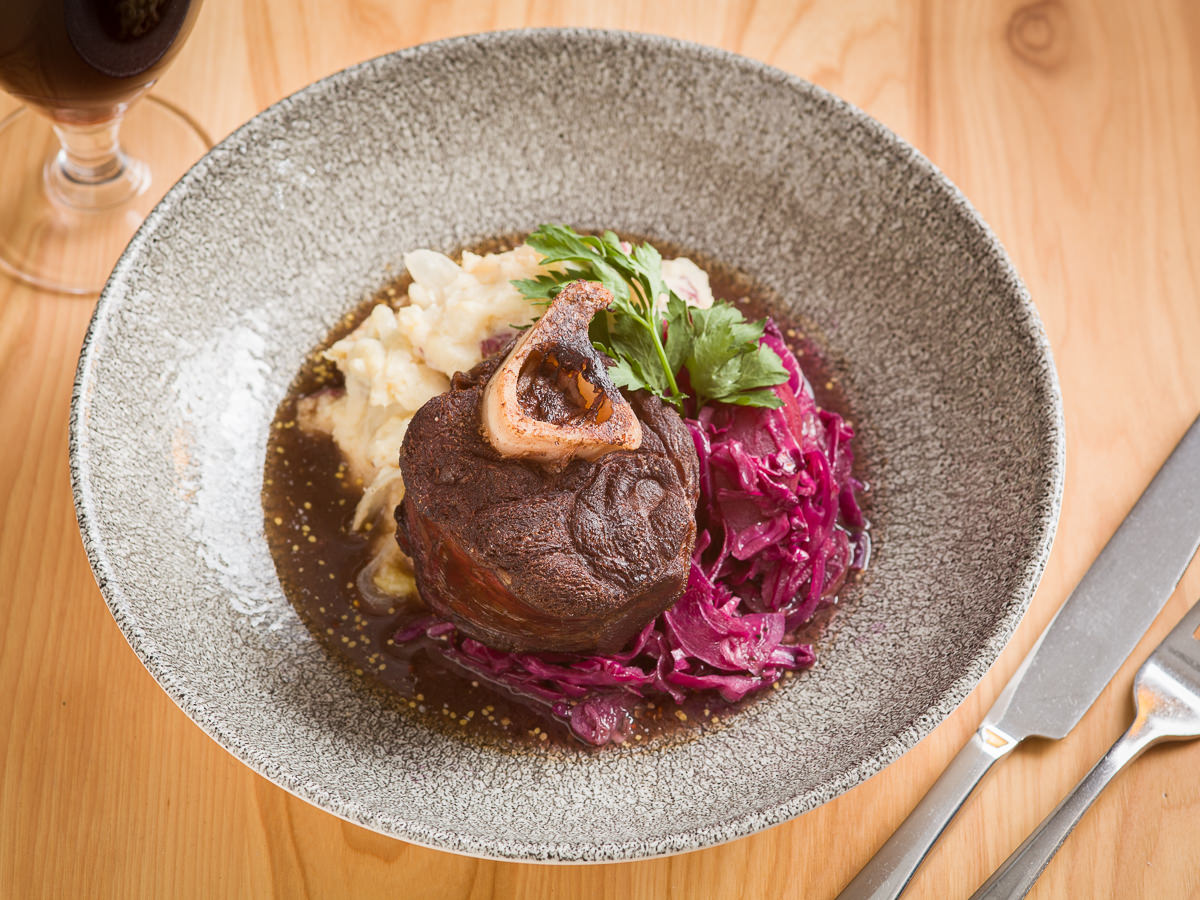 pork shank
Seared pork shank braised in altbier and pork stock in altbier-mustard sauce. comes with Apferkohl (red cabbage and apples) and Kartoffelüree (mashed potatoes).
Kürbis, Blumenkohl und Pilz
Butternut squash, cauliflower, and mushroom in altbier and mustard sauce. comes with vegetarian Apferkohl (apples and onions) and Kartoffelüree (mashed potatoes).
Currywurst
Curry & heirloom tomato sauce over sausage, served with frites and altbier-mustard aioli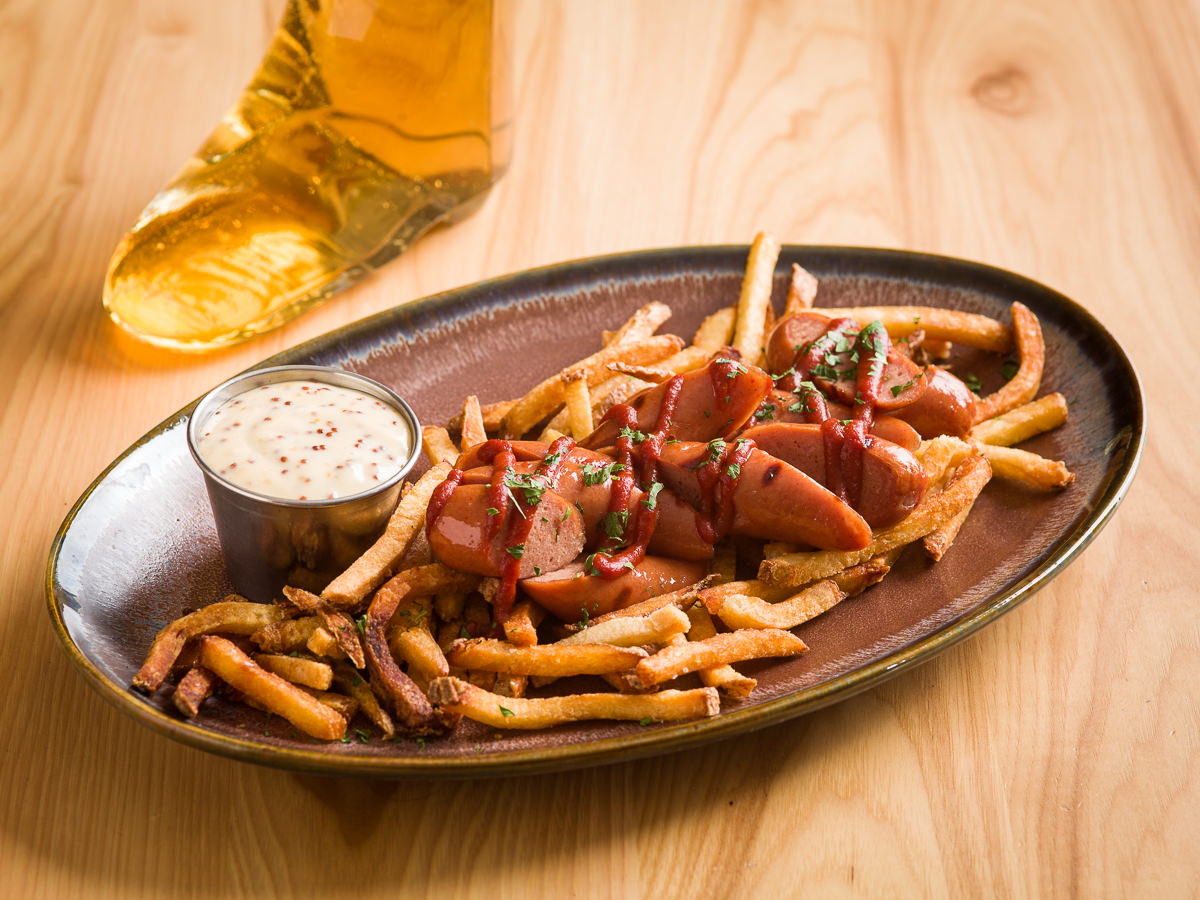 Obatzda mit Birnen
Brie and cream cheese spread with red bartlett pear and J. Henry Bourbon, comes with sourdough miche and beauty heart radish for dipping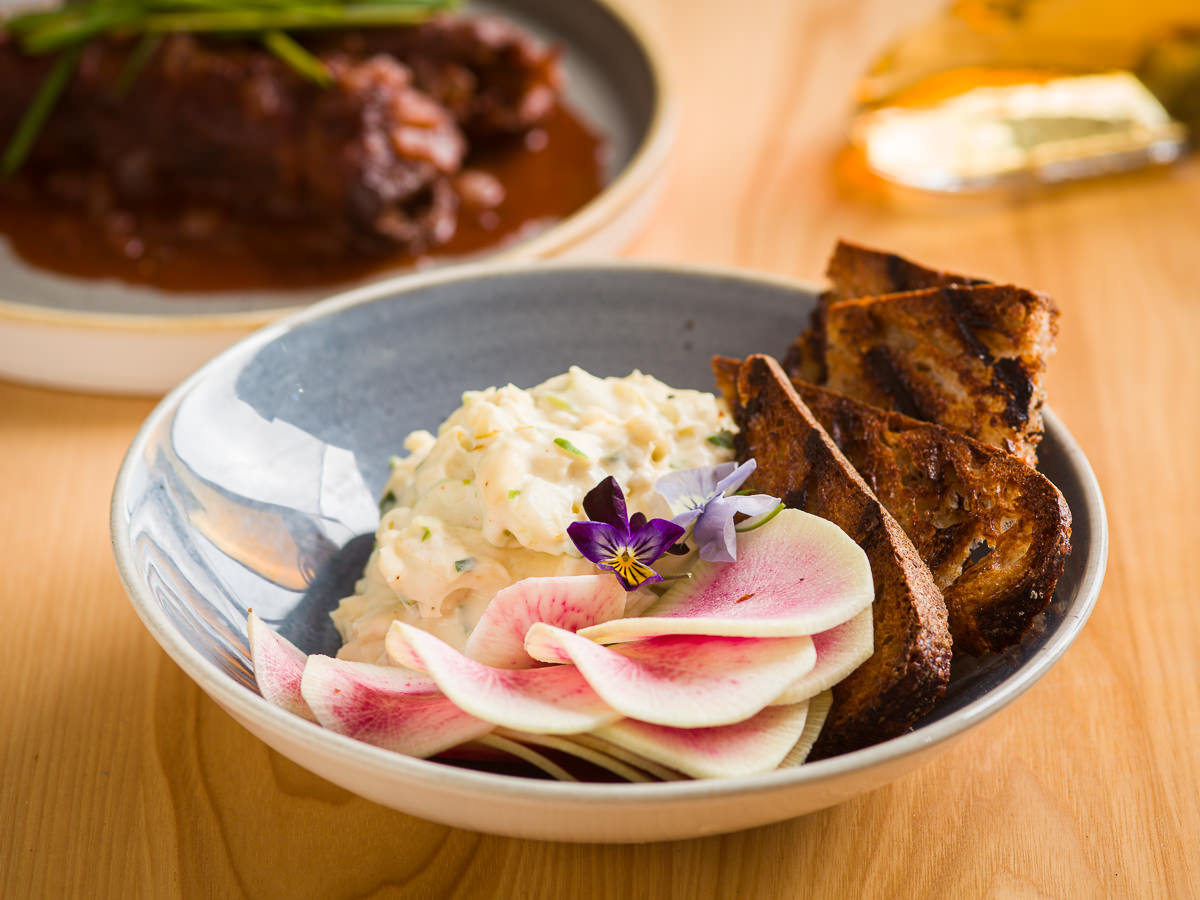 Rouladen
Ground pork, pearl onion, cornichon, and mustard, rolled in sliced beef then pan-seared and covered gravy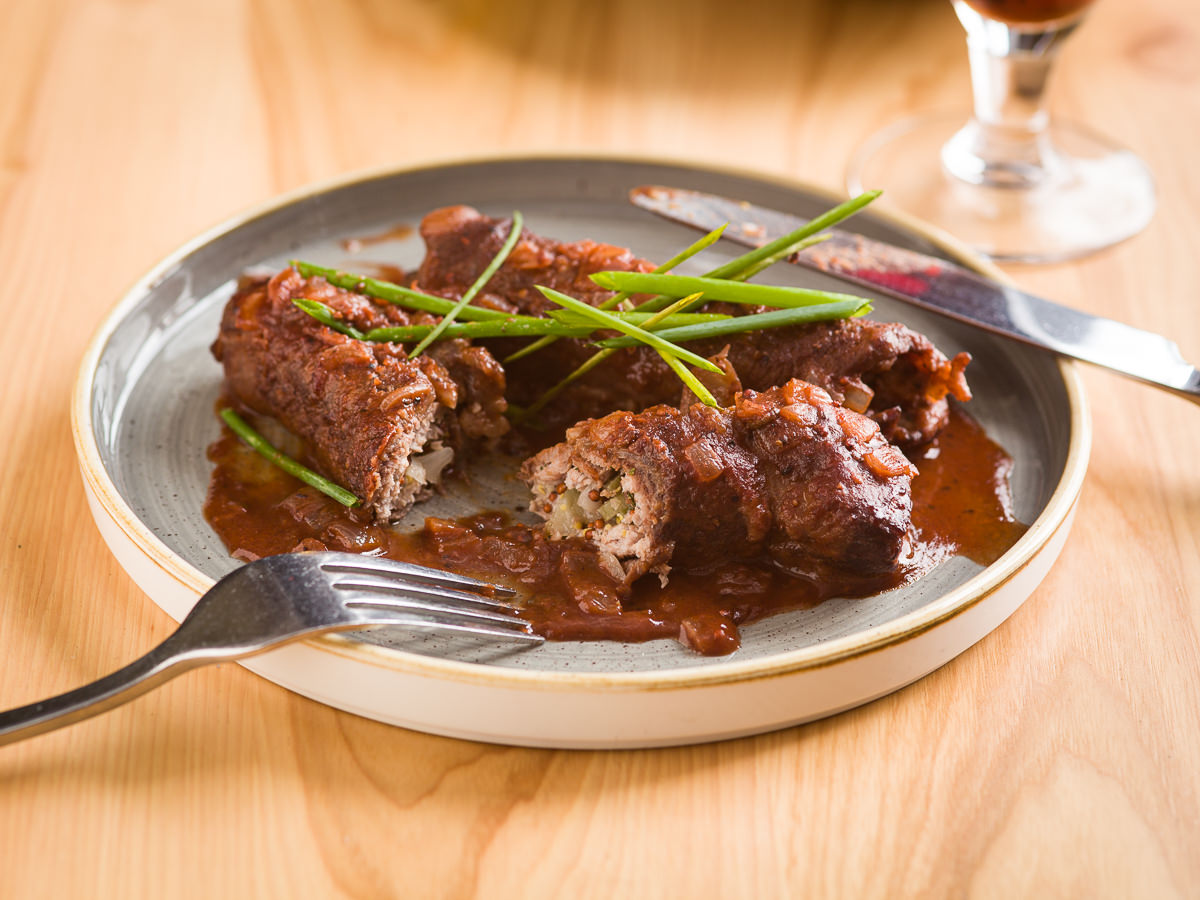 Kartoffelüree
Skin-on smashed New potatoes with cream, gala apple, and sweet onions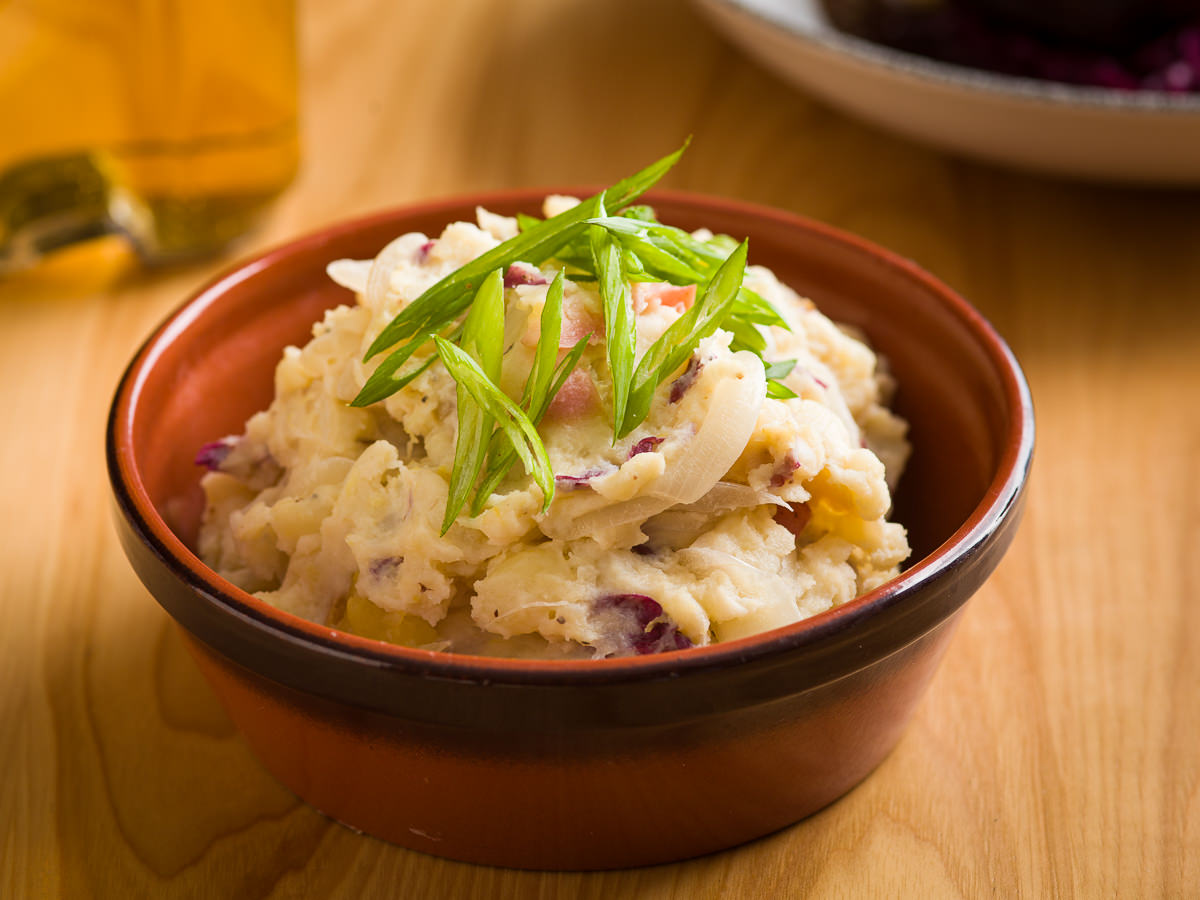 Apferkohl
Red cabbage and apples with duck fat, braised in red wine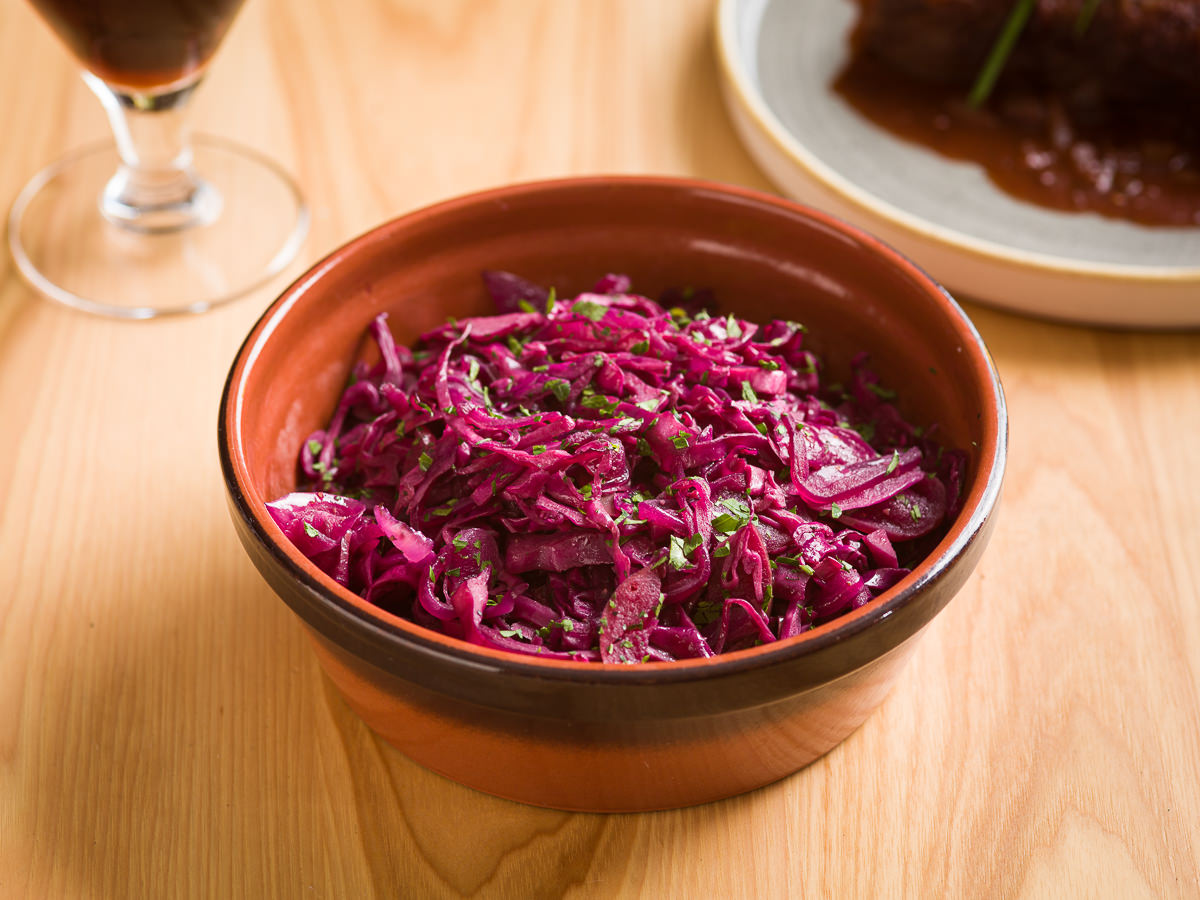 Schwarzwälder Kirschtorte
Black forest chocolate cake with kirschwasser whipped cream, door county cherries, and shaved chocolate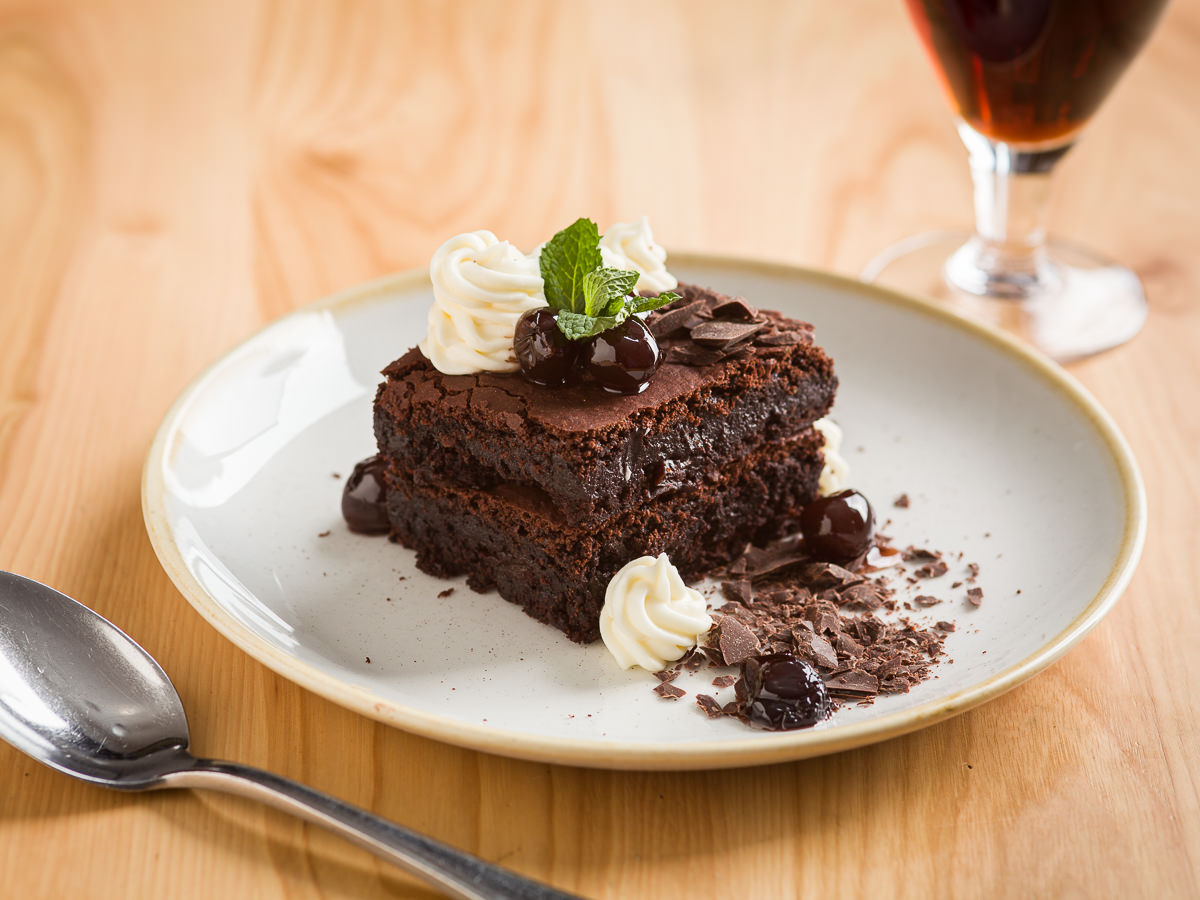 Glühwein Kit
Includes 750ml bottle of red wine with demerara sugar, citrus, and spice sachet with heating and serving instructions
growlers of beer
beer growlers, bottled Normandy cider and sour beer
wine pairings
we're also raiding the cellar for a selection of suggested wine pairings. tasting notes are on the order page.
About Eat Smart Culinary Travel
Eat Smart Culinary Travel was founded in Madison by Joan Peterson, as a publisher of regional culinary guidebooks in 1993 and began conducting culinary tours throughout the world in 1998. Over the last 25 years, Eat Smart has hosted many local "Destination" dinners in the Madison area and published over a dozen guides as part of its Eat Smart series. 
The innovation of these guides cannot be understated. Their format of highlighting each countries' unique culinary history, regional variations on classic dishes, local customs, language phrases, and essential information about how to dine and shop for food where you travel epitomizes the modern gastronomic travel aesthetic. The international community has noticed as well and in recognition of their tireless efforts, the Eat Smart series was awarded top honor of "Best in the World" in 2018 at the Gourmand World Cookbook Awards.
Eat Smart Germany author, Mary Bergin is a lifelong professional journalist from Madison, Wisconsin who has authored multiple books including the Wisconsin Supper Club Cookbook. Mary's articles and photos have appeared in regional and national publications, and she has received the Lowell Thomas Award for travel writing three times.
Learn more about Eat Smart Culinary Travel